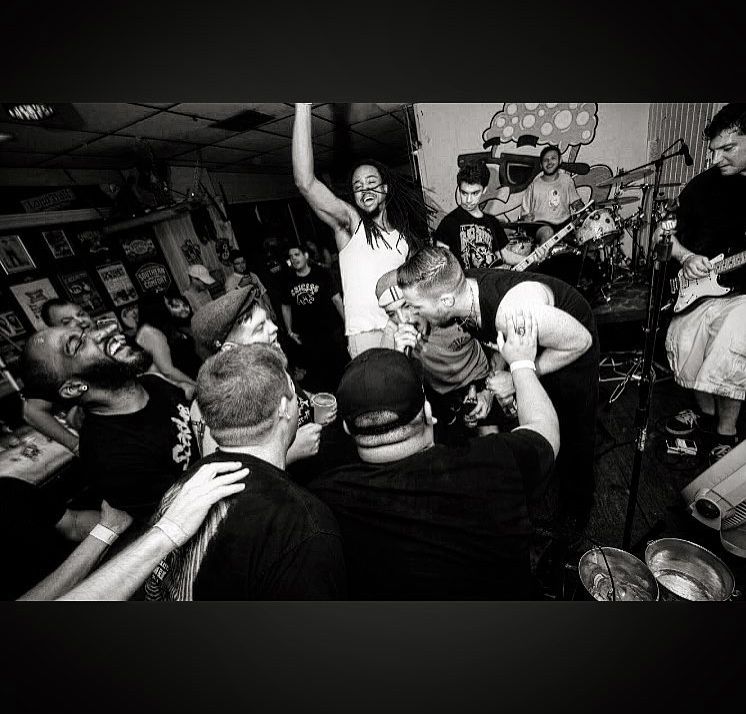 Alright yo story time.  We were releasing Accidental Outlat at Beery's in Bethpage in July of 2017.  The bill was legit.  We had Flake, Almost Aimless, The Martians, Psychonaut Underground, The McGunks and Red Arkade.  We had played with every band in the past,with exception of Red Arkade.  
Now we had been playin Mr. Beery's for years; classic dive bar with a stage in the North-East corner, and an anything goes policy.  There is a big parking lot in the back, and in the corner of the lot there was always a sketchy food truck parked with no sign of ever being open.  Everyone joked about a drug kingpin being run out of the old bus.
So Red Arkade rolls up.  If you have been lucky enough to meet the guys, they always make an entrance.  I ran out to greet them in their parked car, where I found them rolling up; broad daylight, windows down.  We exchanged loose formalities, and with that a macho type undercover detective storms through the lot.  I shit you not; plain clothes, with the vest over it, and the badge on a chain hanging off his neck.  I was on probation at the time.  I momentarily consideredAs  running from my own show.  
He walked right up and asked what was going on.  As soon as he found out we were all in bands, and performing nearby, he completely lost interest.  My man walks right up to the food truck, and a handfull of other detectives follow.  Door kicked in, people dragged out in cuffs.  Drug ring being run out of the old bus.  That show was fucking awesome, and that night was fucking awesome.  That was how we first started hanging with Red Arkade.